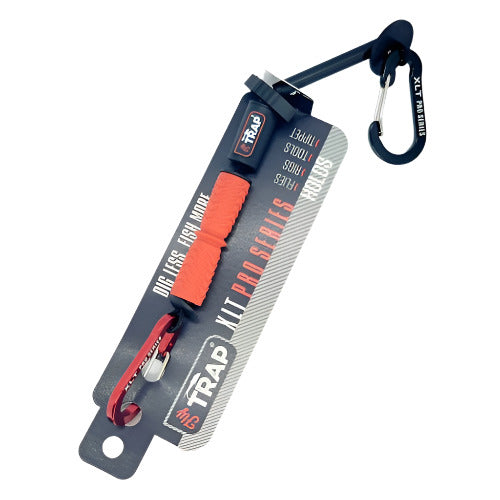 The Fly TRAP XLT Pro Series securely holds flies, tools, dropper rigs, and tippet in less than 10" of space.
Easily swap-out dozens of flies in seconds.
Patented silicone cylinder design gives hooks a better grip than foam or faux fur and rotates minimizing rub. 
Outdoor Canada Magazine BEST FLY GEAR GUIDE 2020 Winner! "Best Organizer"
RIG LESS, FISH MORE.
Clips anywhere vertically or horizontally

Securely holds flies and dropper rigs

Interchange or replace collectible cylinders

Holds several vital tools

Holds several spools of tippet or add an additional cylinder to hold 2X the flies or rigs