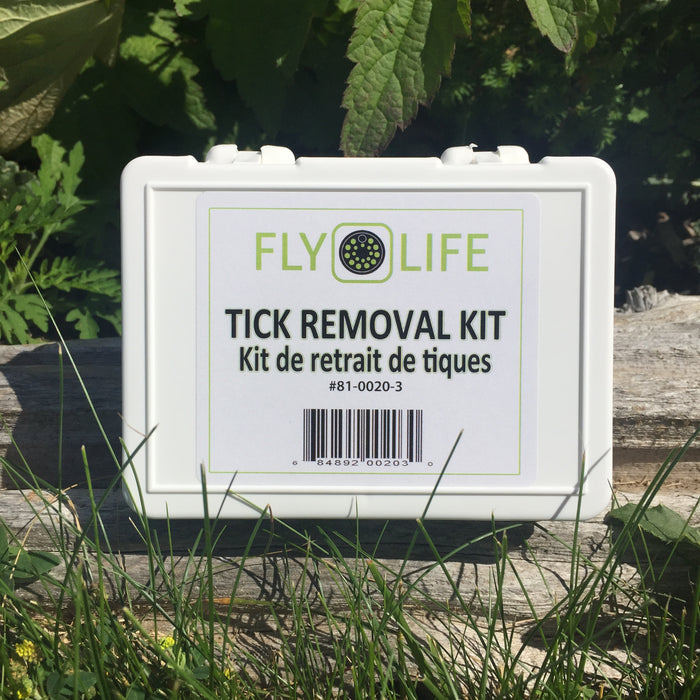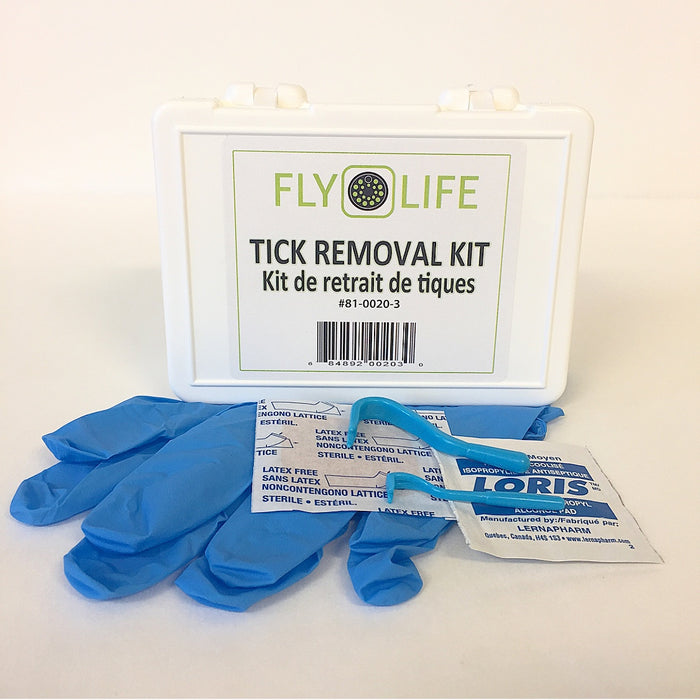 Tick Borne Diseases are becoming a real threat to fly fishing community. Many of us have heard of or know someone that has been seriously affected by a tick bite. The greatest risk of acquiring Lyme disease occurs where populations of ticks that carry the bacteria (B. burgdorferi) that causes Lyme disease, have become established. The risk of getting a tick bite starts when the weather warms up in the spring, through until the fall. Ticks can also be active in the winter, if the winter is mild and there is not much snow. However, the greatest risk occurs during the spring and summer months.
Black legged ticks are most often found in forests, wooded areas, shrubs, tall grass and leaf piles. Because tick populations are spreading, it is possible to be bitten outside of these areas.
Proper tick removal is the key and count on Fly Life Tick Removal kits to protect against this potentially harmful disease.