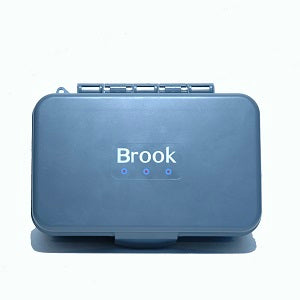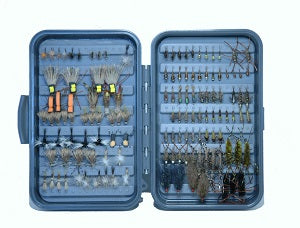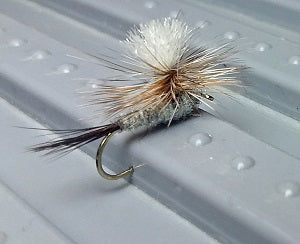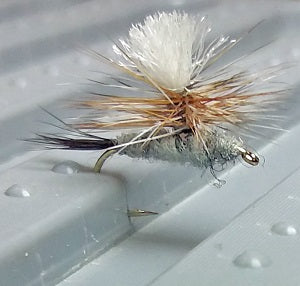 These fly boxes are made in the U.S.A. to be tough and durable. From the strong ABS blended plastic outer shell that is impact resistant and can take falls on hard surfaces to our silicone inserts that outlast and outperform foam, The Brook Box will go the distance and protect your flies along the way.
Silicone Inserts do not tear like foam, keeps barbed and barbless flies securely in place, and does not hold water preventing hooks from rusting.
Floating boxes will stay afloat if dropped in water for easy retrieval.
Stainless Steel Hinge Pin will not rust and is ideal for saltwater.
Organized slits keep big and small flies in line with space for 208 flies. The bumps identify the slits, and you can put the bend of the hook on them, push down, and your fly will be secure. Bumps on non-slit models help keep things in order. Both slit and non-slit models available.
Dimensions are: 6.625″ x 4.125″ x 1.75″