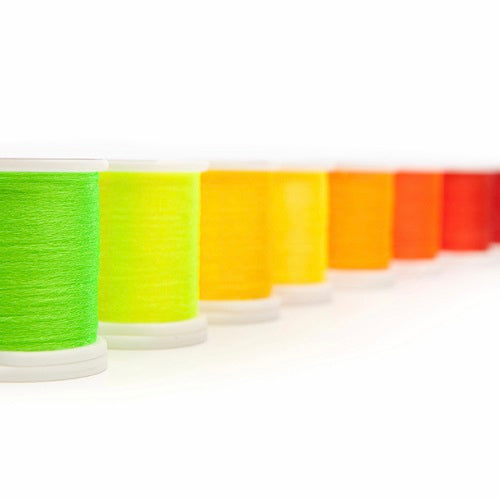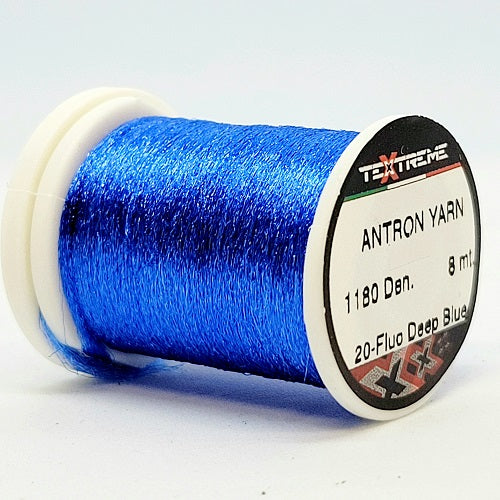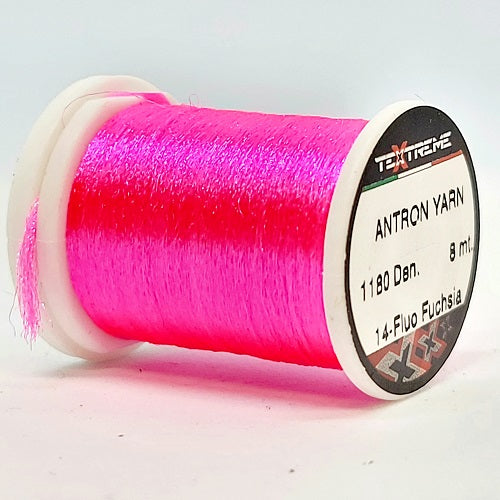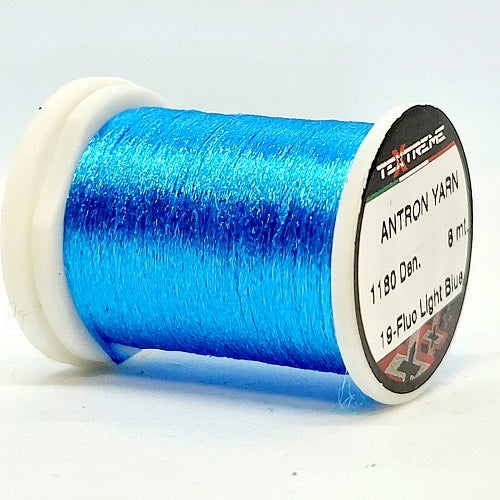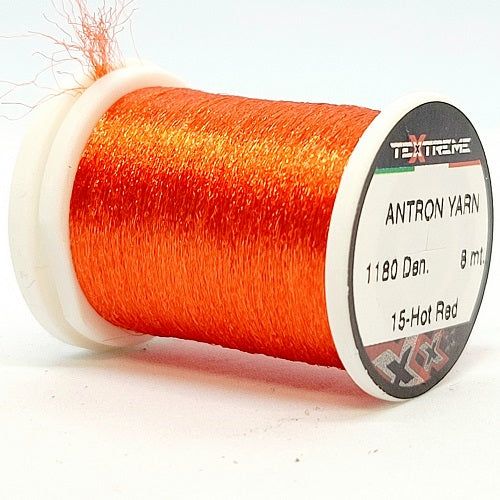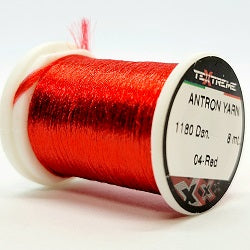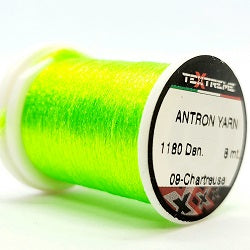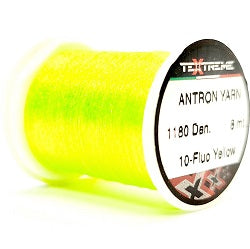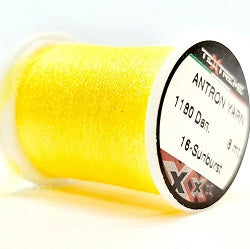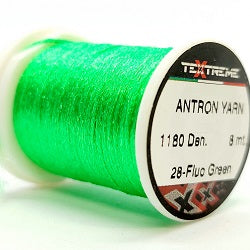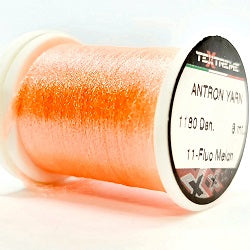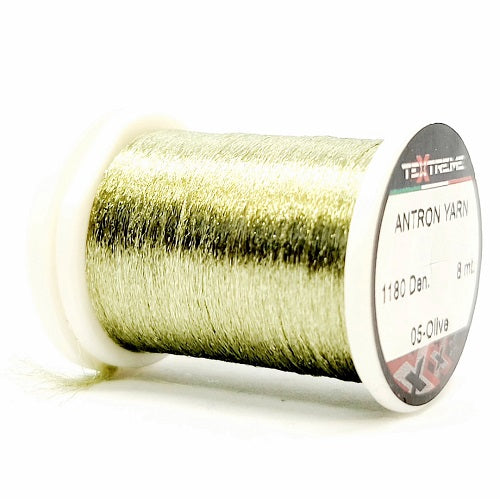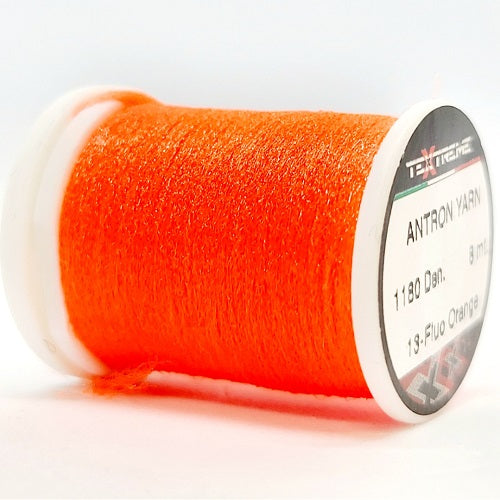 A brilliant polyamide yarn in parallel filaments, featuring slightly wavy fibres.
An excellent material for tying the upper portions of dry fly parachutes.
The fluorescent colours provide for excellent visibility, while the more natural colours can be used the create bodies or tails.
Suitable for tying shiny and colourful ribbing as well.
– Spool of 8 mt.
– Count 1150 Den.