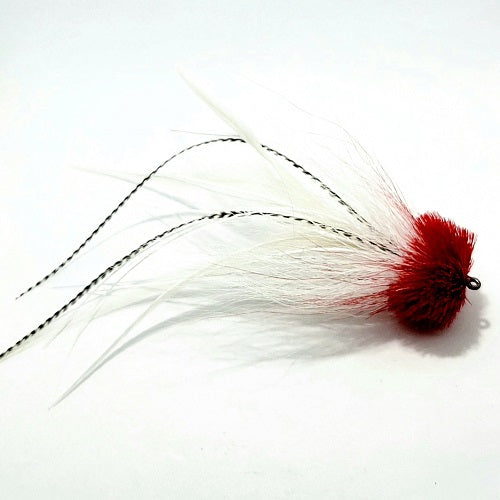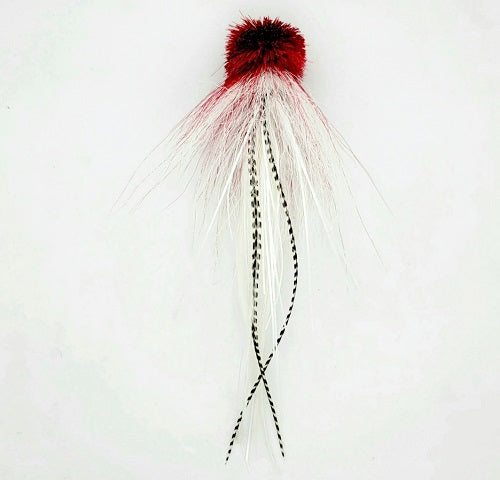 Musky Fly - Single Buford
Sparsely tied, heavily accented. 8 inch Buford tied with Mark's signature river head style. Can be fished on 9-10wts or heavier.
Tied on an Ahrex 6/0 heavy wire hook. Sparser head and body designed to be fished with an intermediate line in current situations. Doubles well in slower water with an intermediate to fished up high in the water column or down deep with a full sink line.
Flies by Kino