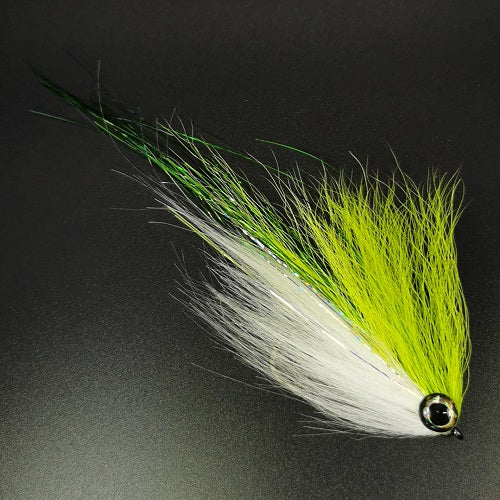 Single BC Jerk - Chartreuse/White - 6-7"
Tied on a single 5/0 Gamakatsu B10S hook.
The BC Jerk is another smaller profile fly coming in at just six to seven inches. 
The name defines what this fly is; It is a true jerk fly, having a high skinny profile. The BC stands for bucktail and craft fur and also incorporates a flash tail to stay light weight and easy to cast. A keel box is used so it fishes faster off the bank and tracks true even in moderate to heavy current. 
Bucktail over craft fur also helps with tracking and adds great contrast of movement even when the fly is not moving. 
Sometimes a small darting profile is suitable and a great opportunity to give your shoulder a break.