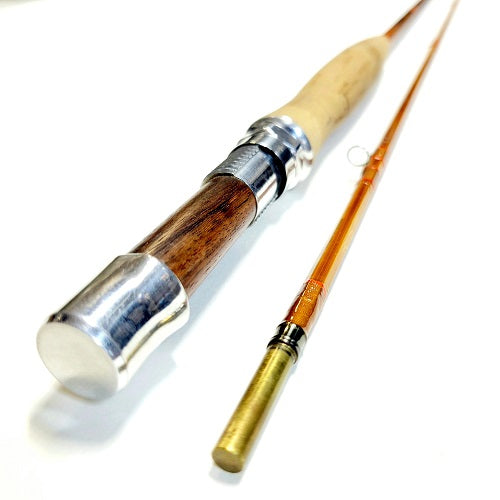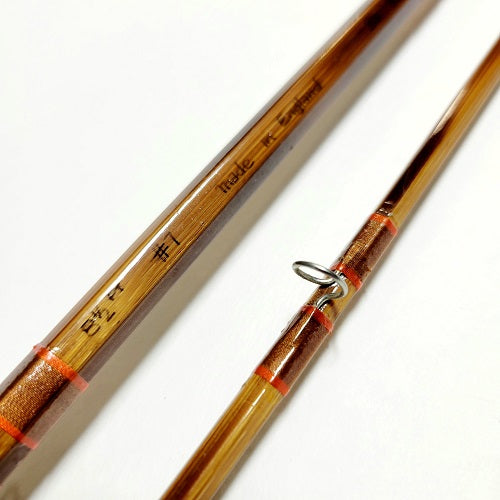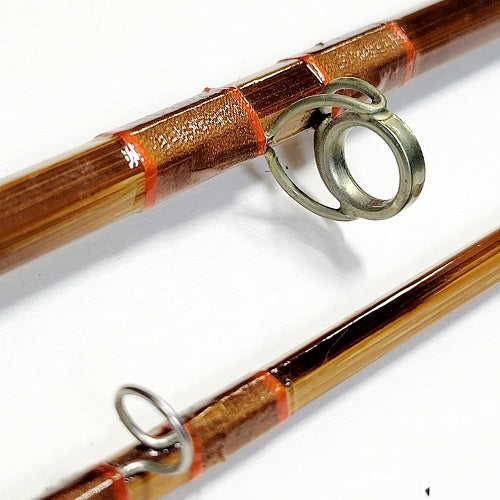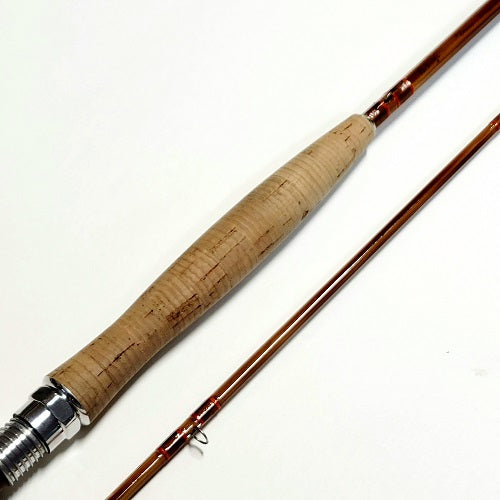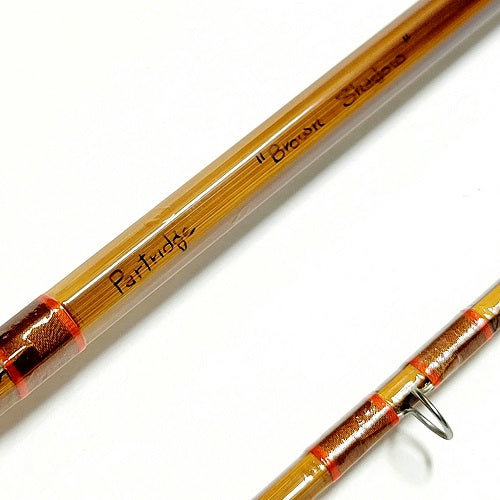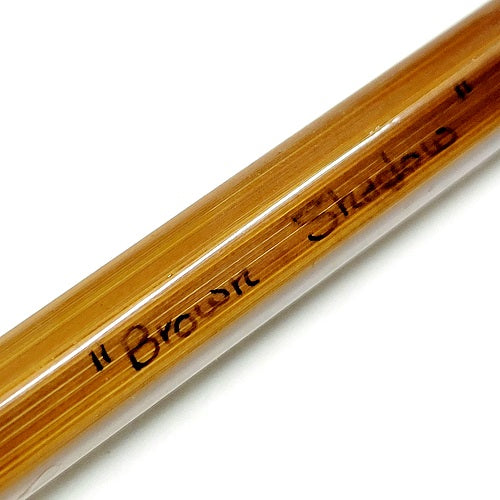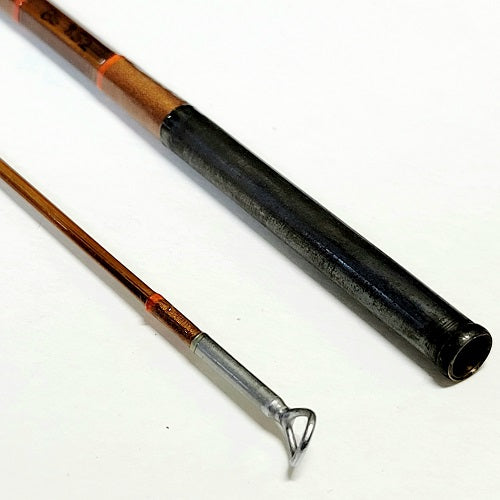 PARTIDGE 'BROWN SHADOW' 8.5' 7wt CANE FLY ROD
Partridge 'Brown Shadow' 8,5' 7wt Cane Fly Rod
2 piece
#BS 852
Made in the England.
All wraps, ferrules, guides, reel seat and cork are in very good + condition.  
Exactly as it left the factory. Original everything, fittings, rings, cork, varnish etc.
This is going to be someone's favourite small stream bamboo fly rod.
Fished or collected this rod will not disappoint!