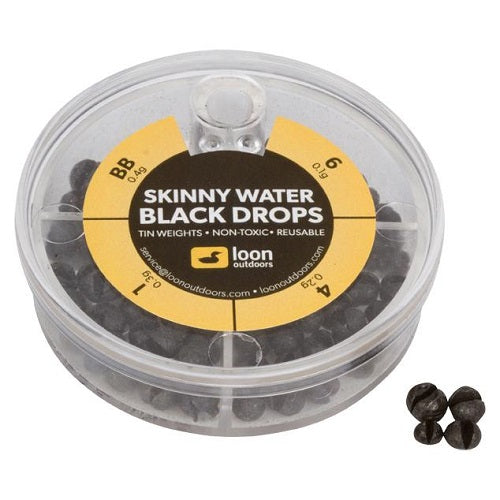 LOON - REUSABLE BLACK DROP - 4 DIVISION
BLACK DROP - non-toxic, tin weights are coated with a durable matte finish that both adds to longevity and keeps the weight from sliding on the line. The double-cut design makes these weights easily adjustable and truly re-usable, as they don't require a special tool to open them and remove them from leader.
Come in 4 different sizes, as well as four different multi-packs. The individual twist pots conveniently dispense single weights and are easily refilled.