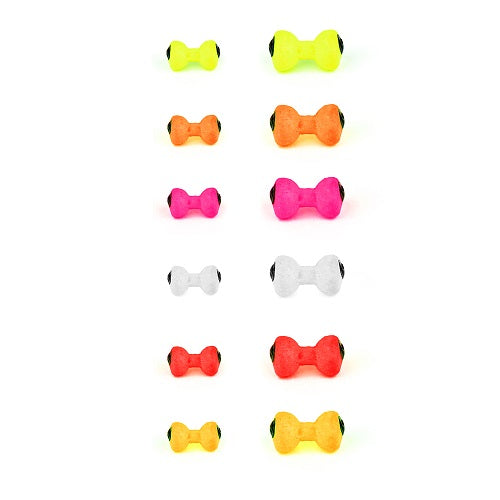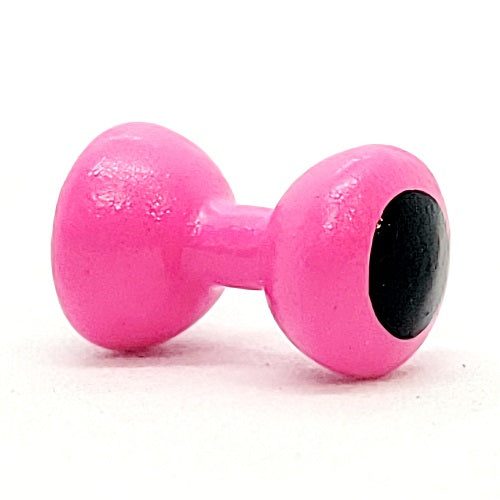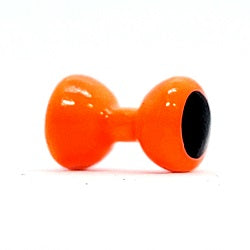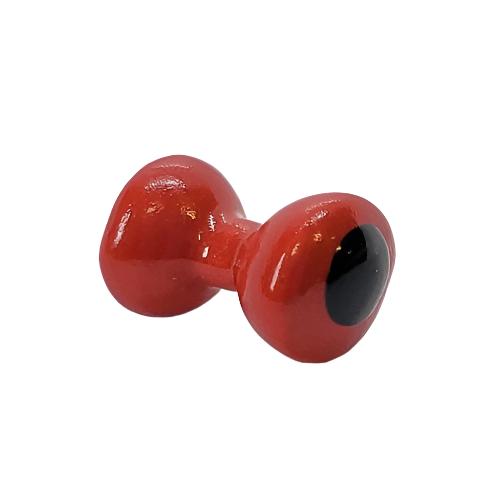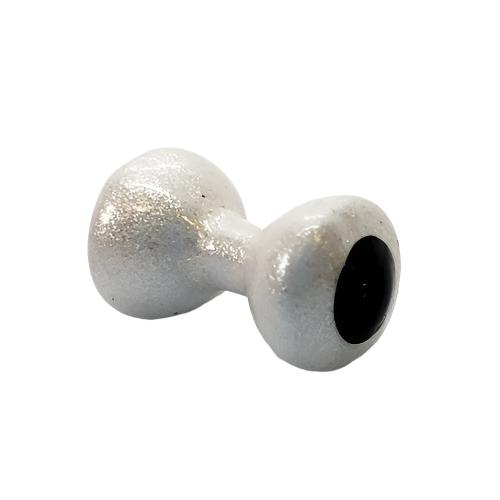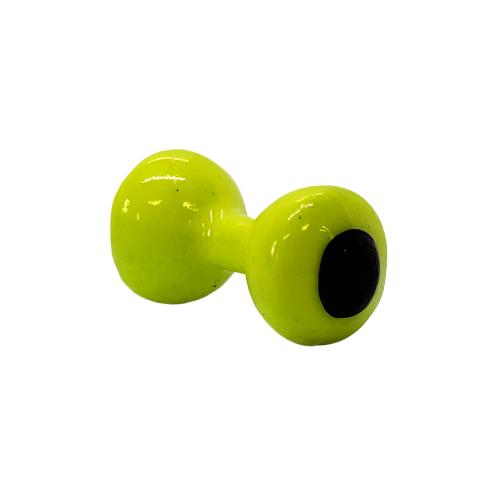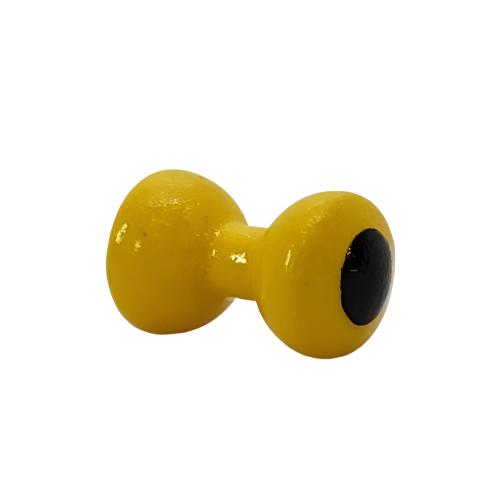 LEAD DUMBBELL EYES PAINTED
These painted lead dumbbell eyes are hand painted with pupils to add more life to your patterns.
The dumbbell shape allows you to attach it on the hook with cross-thread wraps.
We recommend putting tiny thread bumps on both sides of the eye to help keep them in place as you tie them on.
Qty : Bag 10