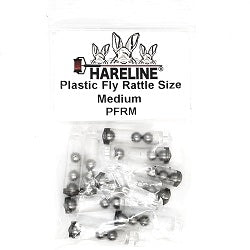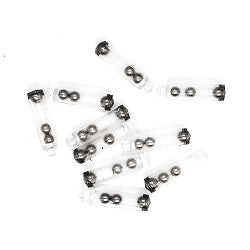 HARELINE - PLASTIC FLY RATTLE
Plastic Fly Rattle gives more noise to your flies and maximizes the attraction. Plastic tube contains pair of metal balls which creates attractive sound when fly is stripped in. Rattles may be placed inside mylar tube or tied/glued at hook and then coated with epoxy.
Try with pike flies, saltwater flies or poppers.
Small: length 21 mm, diameter 5 mm
Medium: length 25 mm, diameter 6 mm
10 pcs package.