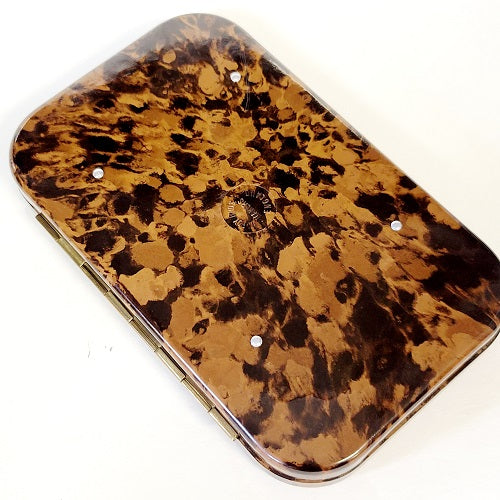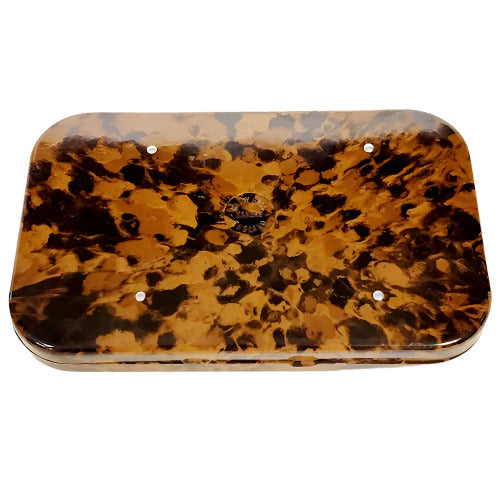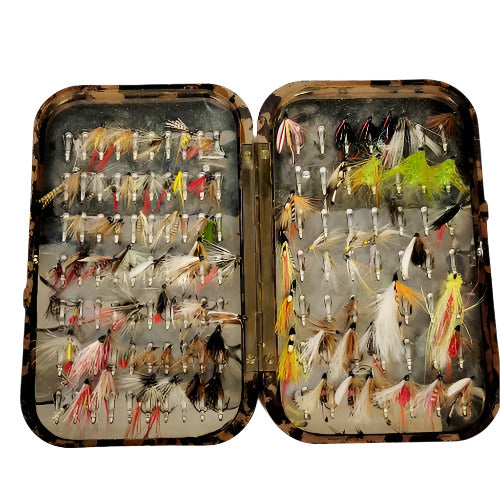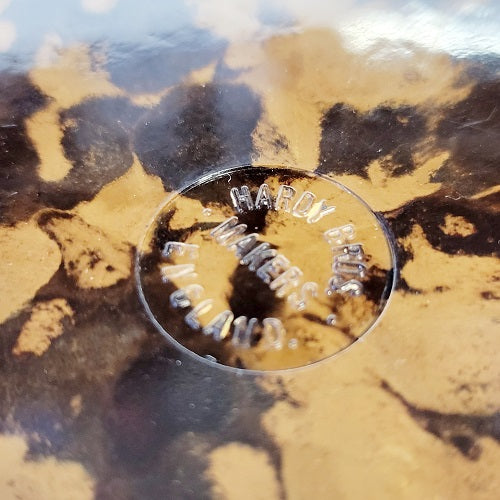 HARDY NERODA SALMON FLY BOX
Hardy Bros. Neroda fly box - 6 1/4" x 3 3/4" x 15/16"
Excellent condition!
Mottled Brown colour, brass hinges, all clips in fine order.
Hardy logo to both faces, closure clasps correct, no chips. 119 clips with a selection of Salmon flies. 
Probably the finest fly boxes ever made.