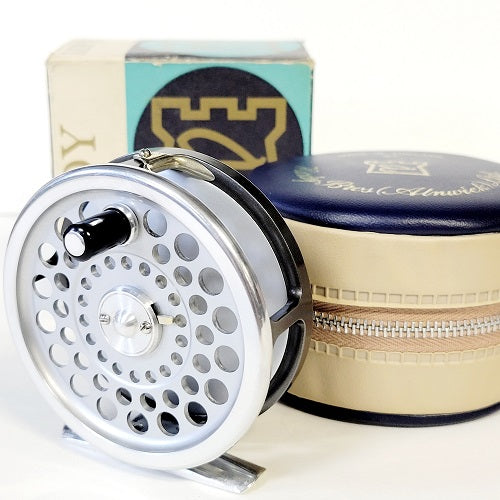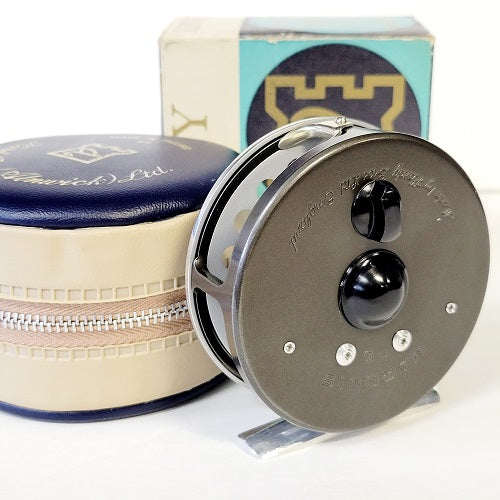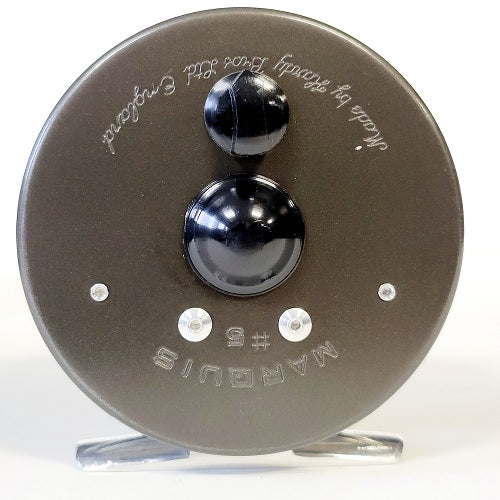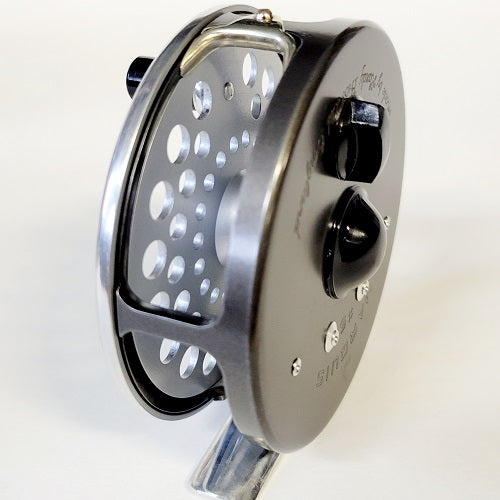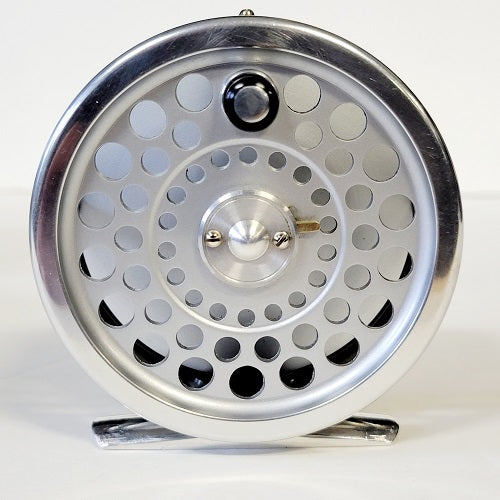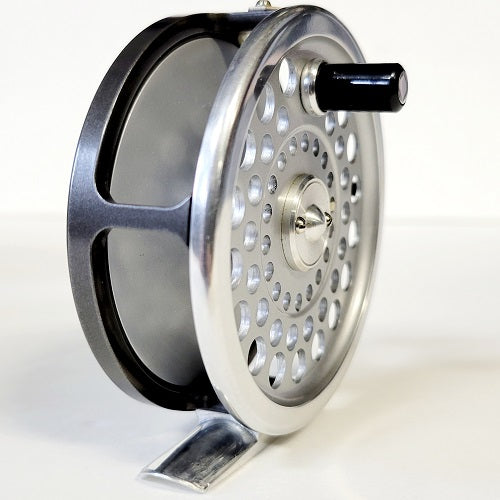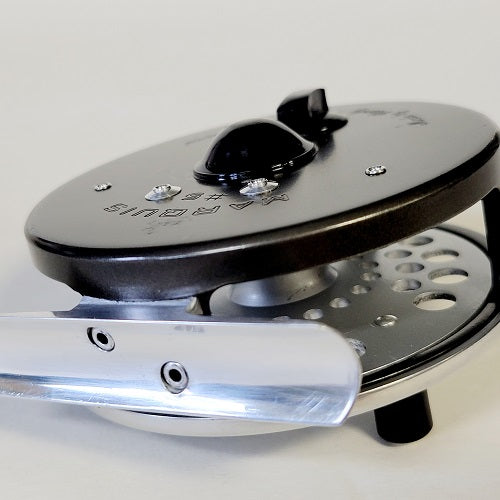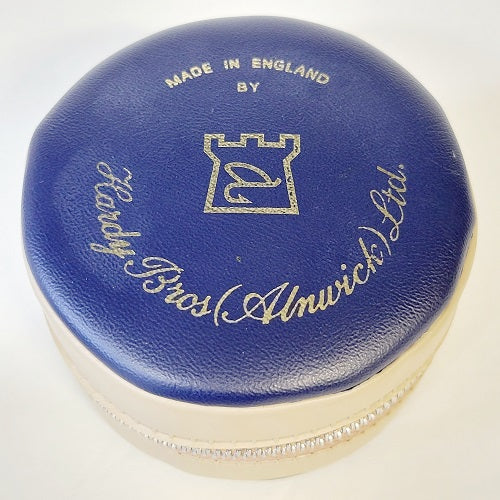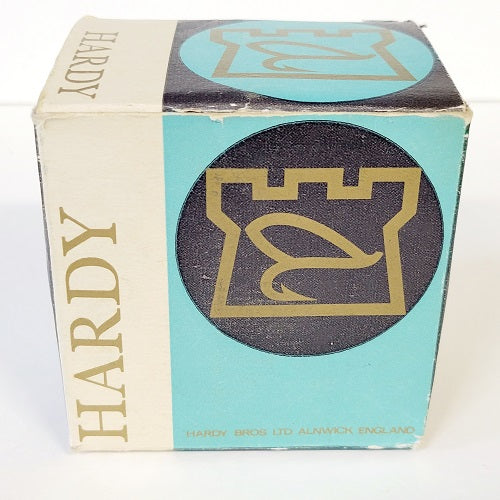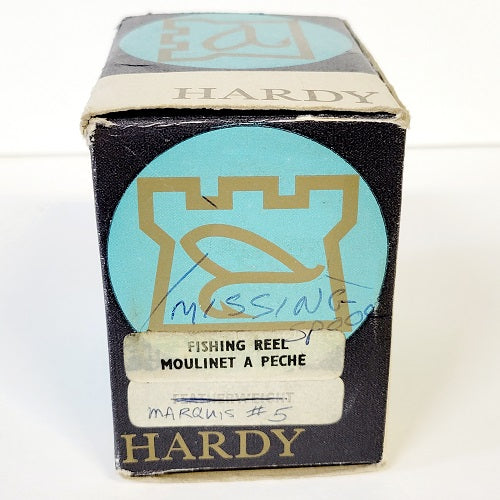 HARDY MARQUIS - #5 FLY REEL
Hardy Marquis #5 fly reel for line weights 4-6.
Made in England.
The reel is in near mint condition.
Mechanically the reel functions perfectly. 
Nice tight reel with a very strong check.
Adjustable drag.
Palmable spool.
Reversible one-screw nickel silver line guard.
The reel is easily convertible for right or left-hand retrieve, currently LHW.
The diameter is 3". The reel weighs 3.95 oz.
Includes original blue/tan vinyl case non matching box.