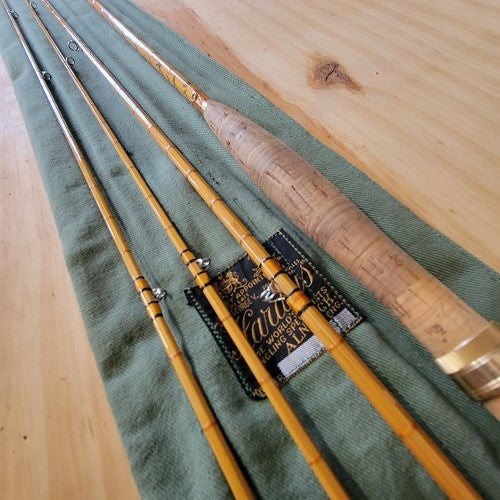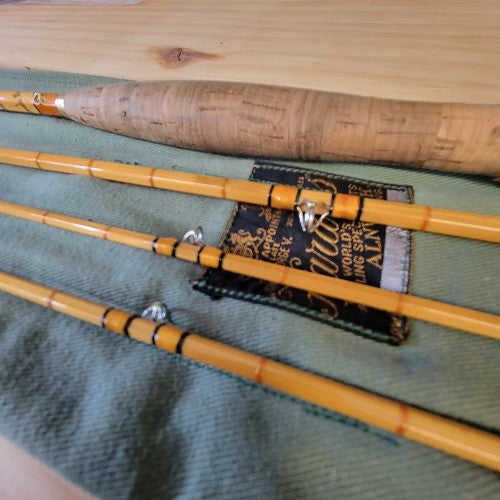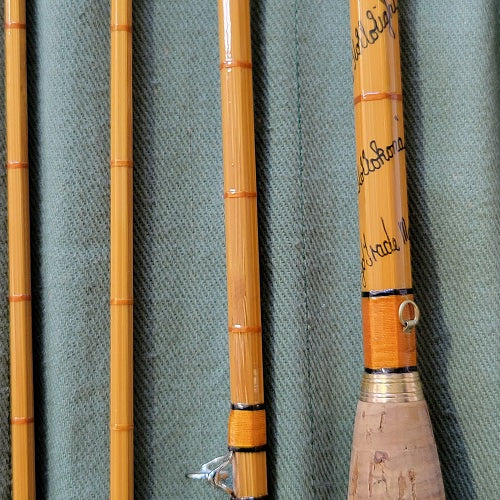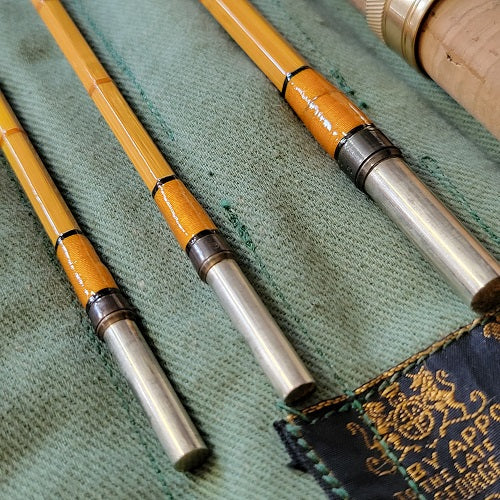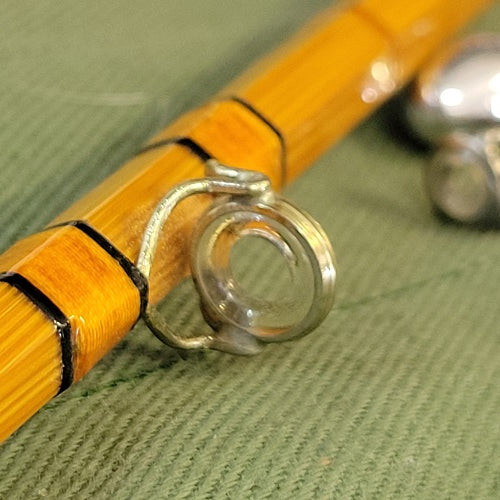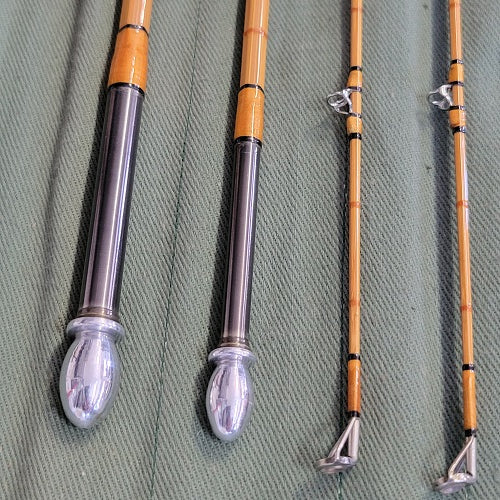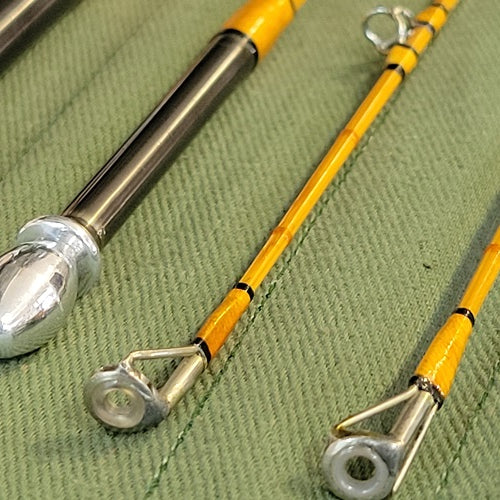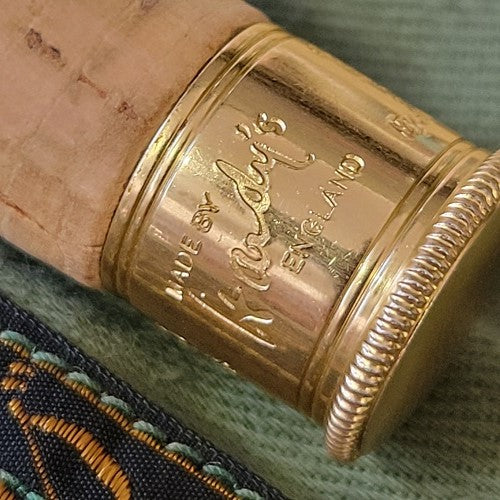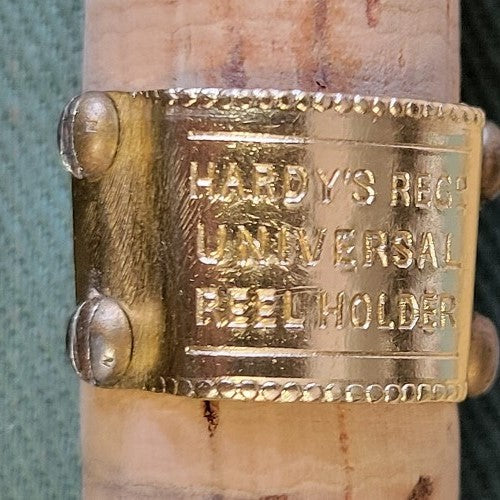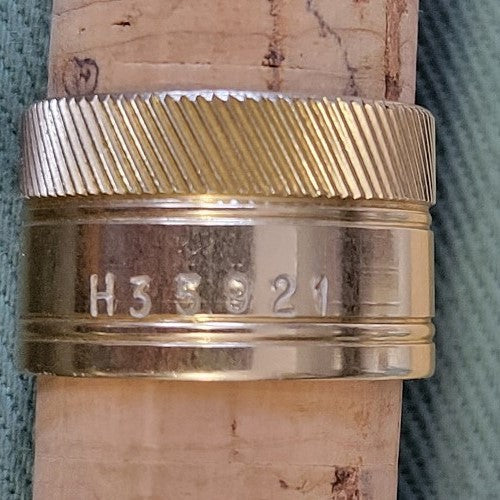 HARDY BROS. HOLLOLIGHT BAMBOO ROD 8' 3/2 5wt
Hardy's "hollow built" split cane trout rod!
The Hollokona Hollolight.
Both rod, extra tip ans bag are completely original and in Excellent minus condition.
Gold silk with black tips.
Gold anodised sliding ring and 'W' fitting and alloy stoppers.
Number H33921 
Hardy's catalogue refers to this rod as a 5 weight.