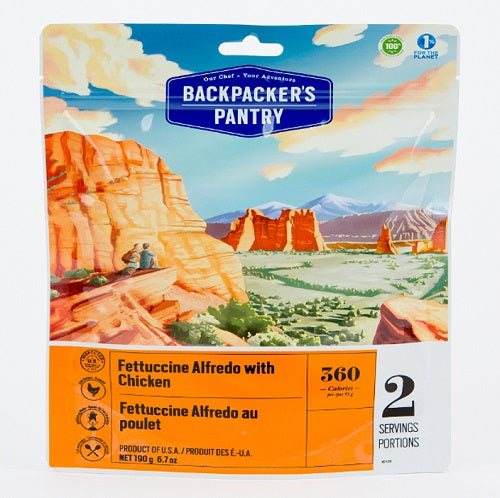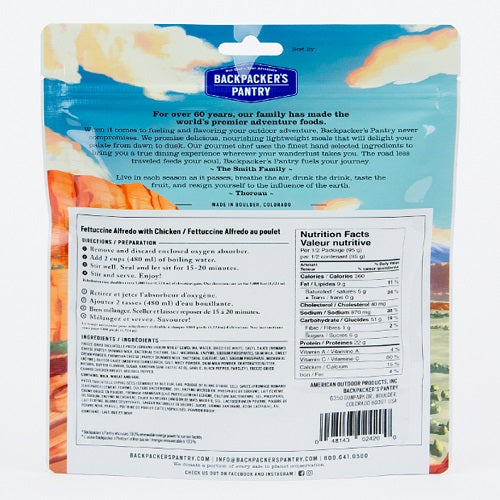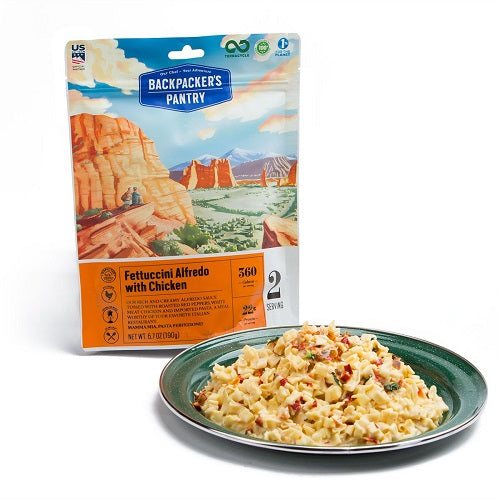 FETTUCCINE ALFREDO WITH CHICKEN
Bringing you the best in gourmet adventure meals since 1951.
These lightweight meals are packed with nutrition, and only require minimal preparation.
Gluten Free and Vegan options. High in protein, and best of all - restaurant quality taste - anywhere, anytime.
A classic Italian favourite. A rich and creamy Alfredo sauce tossed with roasted red peppers, all-natural chicken and imported Belgian egg noodle pasta.