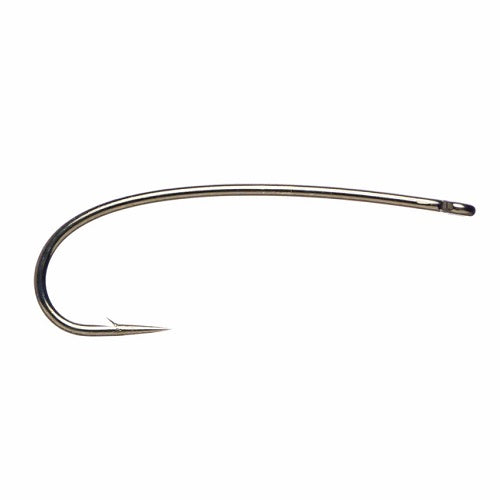 DAIICHI 1260 BEAD HEAD NYMPH HOOK
The 1260 hook was designed in 1995 by the Orvis Company and Angler Sport Group for use specifically with metal beads to make "bead head" nymphs. The shape of the bend and standard wire allows the beads to slip on easily - even the small diameter beads. The curved shank gives flies a more natural look. They're also great for hoppers and terrestrials.
The hooks are made of the finest high-carbon steel, which is hardened and tempered to an exacting formula that makes for a long point life and a very strong hook. Daiichi hooks use a 12-degree constant taper ground needle point eliminating irregularities in shape, assuring no weak spots, and gives amazing speed of penetration.
Features:
Round bend
Straight-eye
Bronze Finish
Curved shank
Uses: Bead Head Nymphs, Hoppers, Terrestrials
25 Per Pack