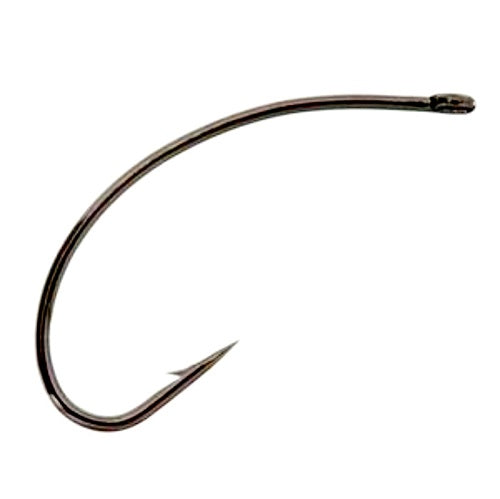 DAIICHI 1167 KLINKHAMER BLACK NICKEL HOOK
Designed by Has Van Klinken for his famous Klinkhamer pattern.
Also a great all around emerger and caddis hook.
The hooks are made of the finest high-carbon steel, which is hardened and tempered to an exacting formula that makes for a long point life and a very strong hook. Daiichi hooks use a 12-degree constant taper ground needle point eliminating irregularities in shape, assuring no weak spots, and gives amazing speed of penetration.
Features:
Curved shank
Wide gape
Slightly heavy wire
Straight eye
Black Nickel finish
25 Per Pack