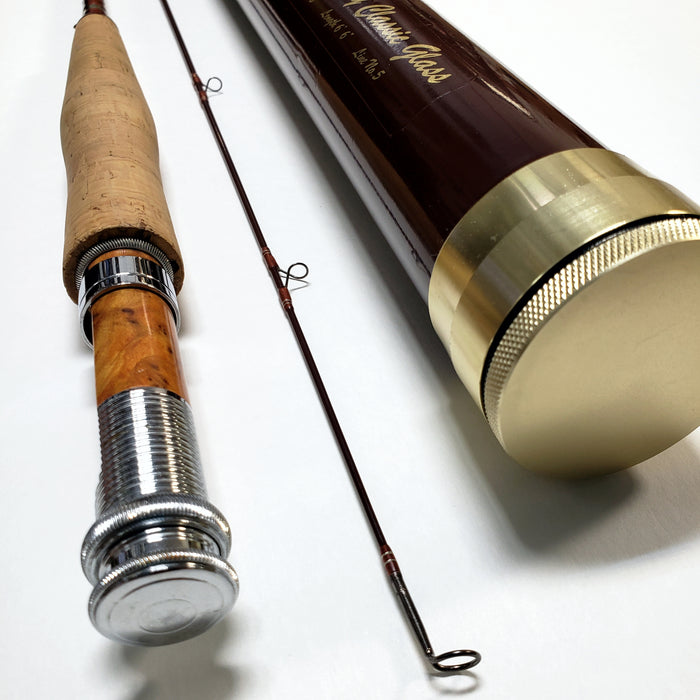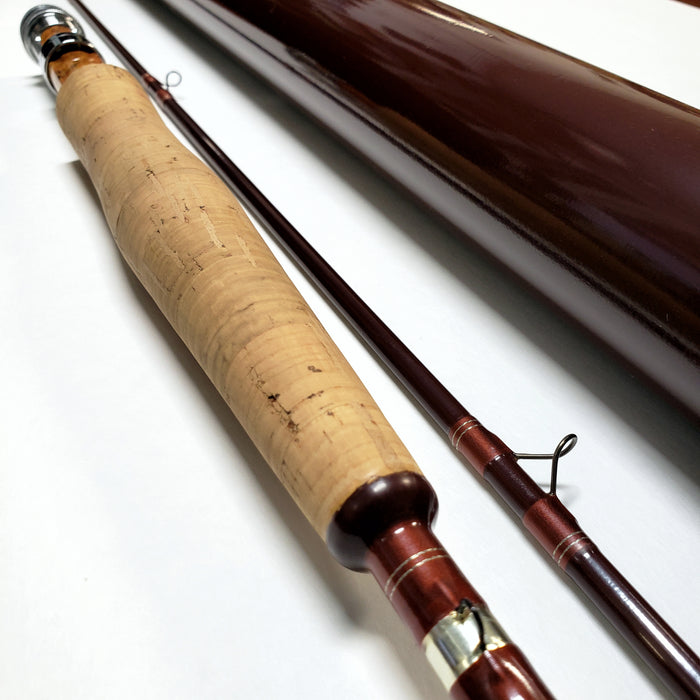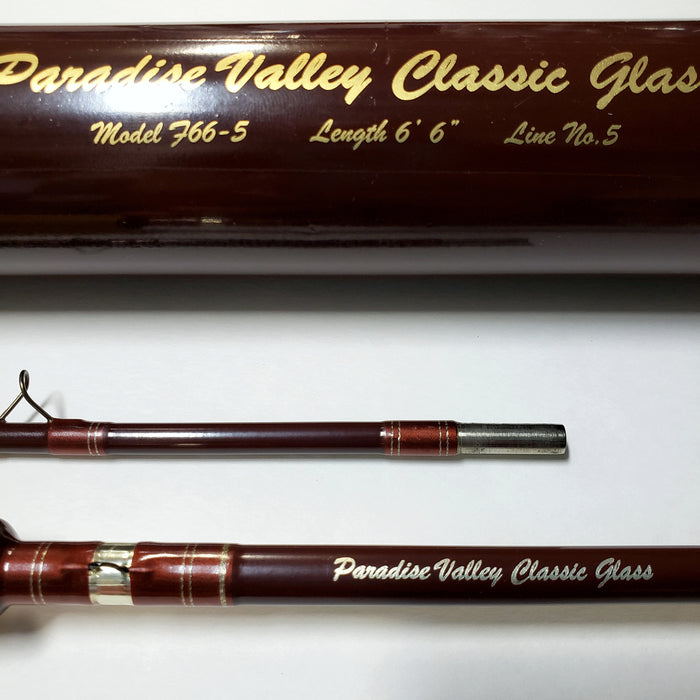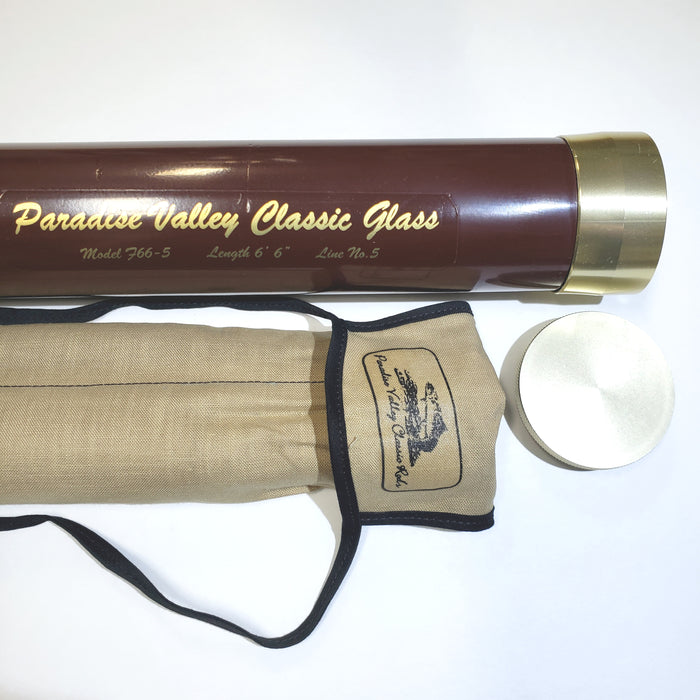 Paradise Valley Classic Glass F66-5
Paradise Valley Classic Glass F66-5 Ultra Light trout Action 6'6", 5wt
Made in the USA.
Browning Sila Flex fiberglass sections are strait.
Machined Nickel Silver Ferrule
Comes with rod sock and tube.
All wraps,ferrules, guides, reel seat and cork are in very good condition.
I have lawn cast this rod with Legacy WF5 and it makes great presentations. This is going to be someone's favorite small stream fly rod.
Fished or collected this rod will not disappoint!