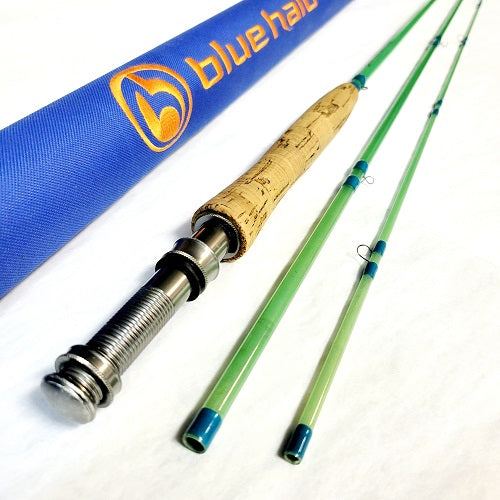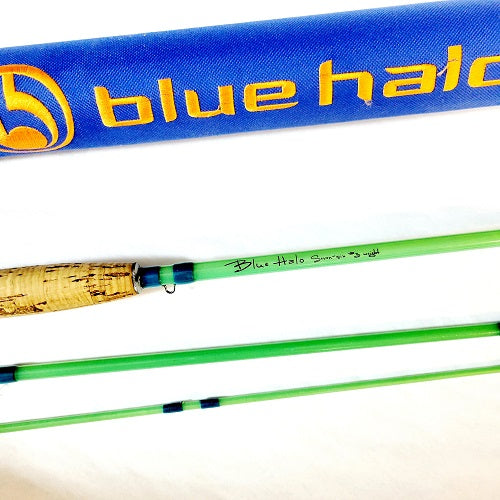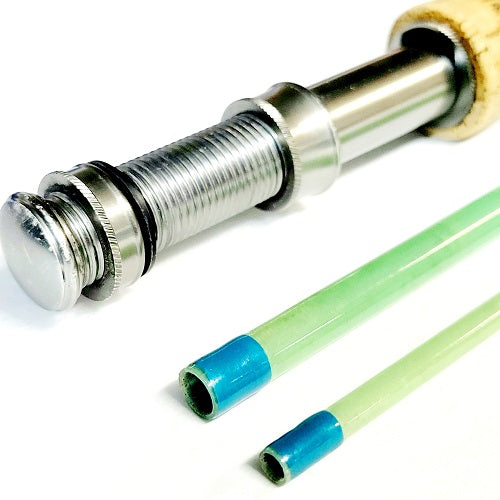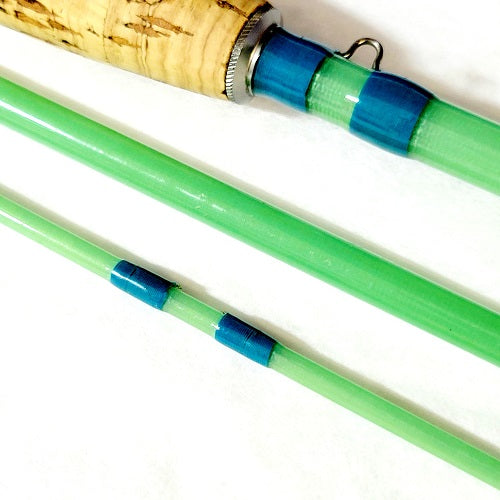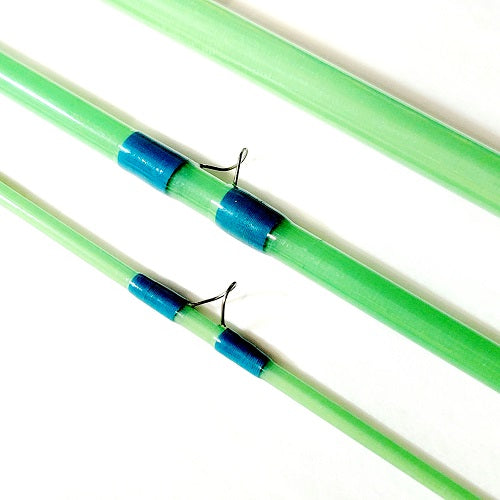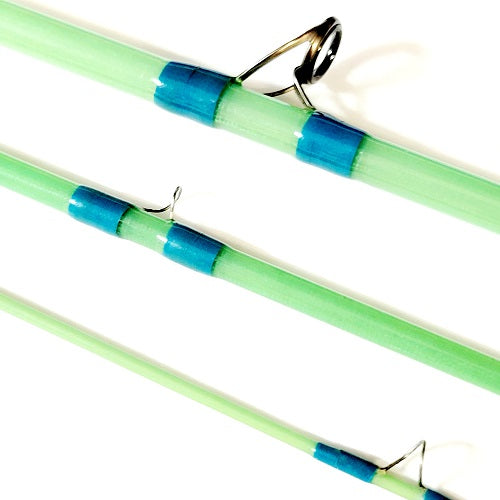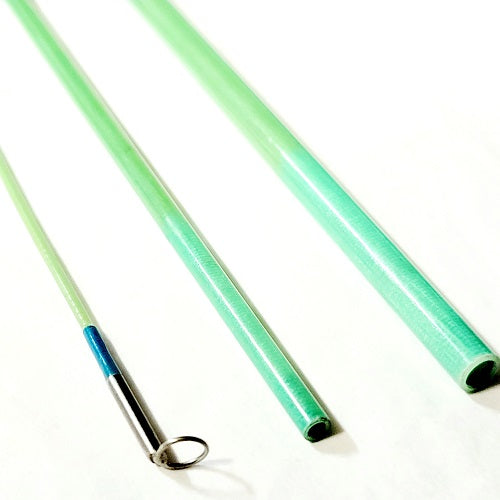 BLUE HALO RETROFLEX II- C3 JADE
Used Blue Halo 7'6" 3wt Glass Rod 
The rod has some normal wear and tear from being used.
The glass is in great condition!
There are some scrapes on the bottom of the reel seat. 

It is also missing one line guide, but is still fishable. (shown in the pictures)
 Made in the USA.
Comes with rod sock and tube.
Sold as is