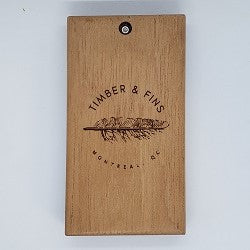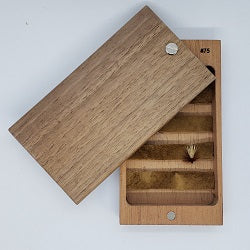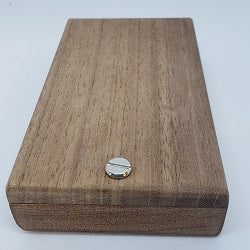 TIMBER & FINS Fly Box #75
Customer trade in and it is in near mint condition!
Beautiful custom dry fly box!
This handmade fly box is built of Spanish Cedar, Black Walnut and Amadou. The lid rotates open and is held closed with a strong earth magnet.

SPANISH CEDAR is desired for it's insect repellent and rot-resistant properties. It also floats and has been treated with a natural beeswax protective coating made to be used on wooden kitchen accessories, so no nasty chemicals.

BLACK WALNUT trees are native to North Eastern America. This hardwood has a rich and dark colour that contrast perfectly with the lighter colour of the Spanish Cedar.