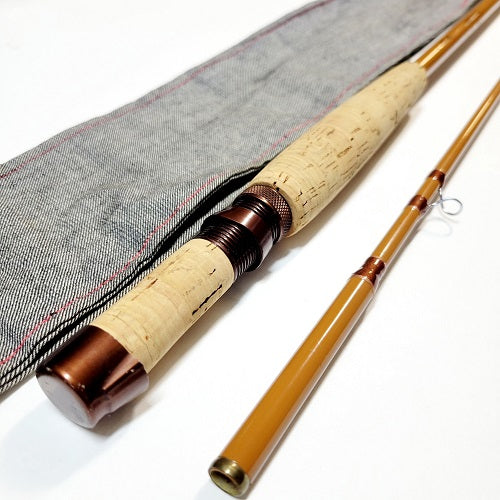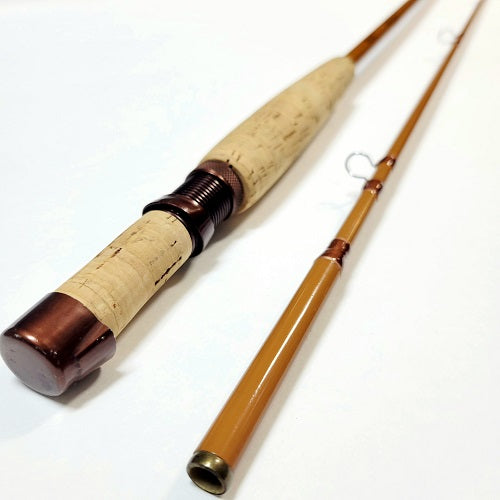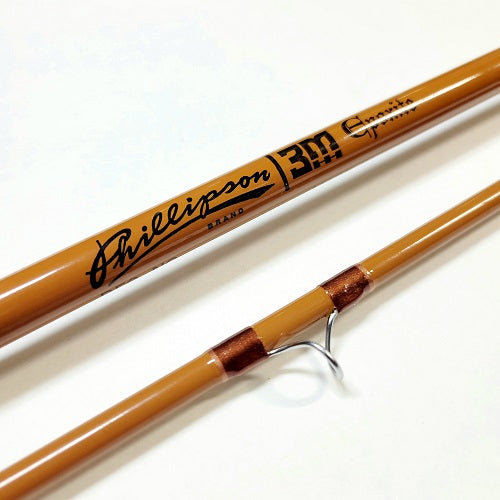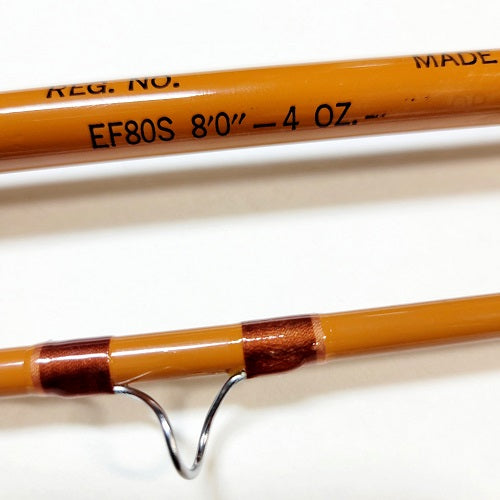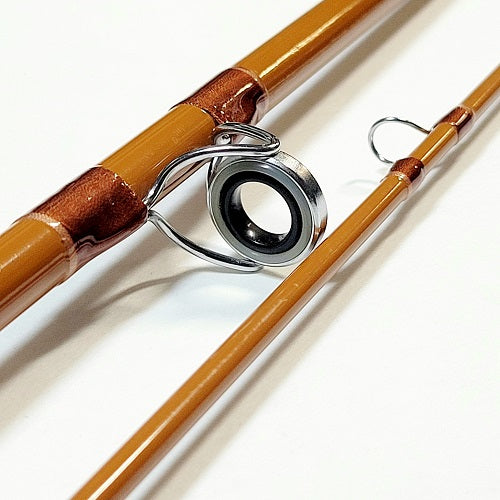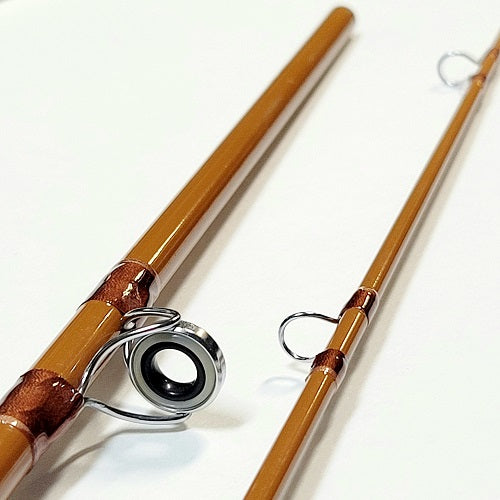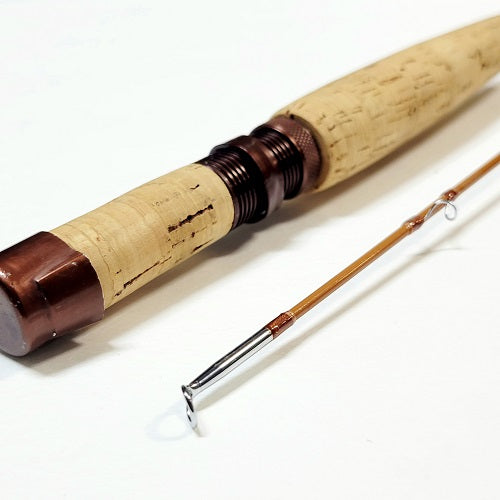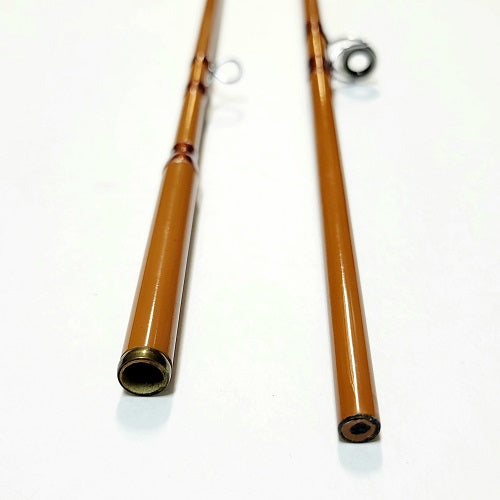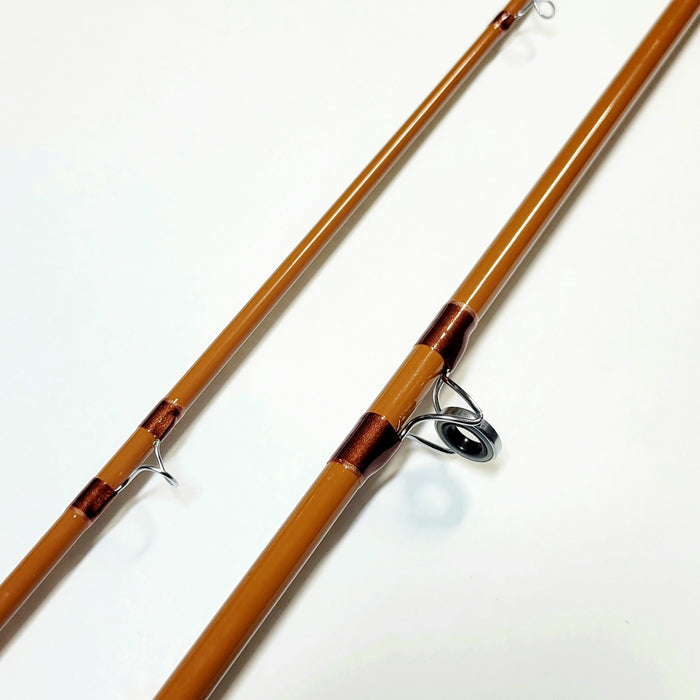 PHILLIPSON EF80S EXPOXITE 8' 7-8WT
 Phillipson EF80S 3M Expoxite  8'  7-8wt
Registered (no number) Light Brown Epoxite rod is made of SCOTCHPLY. a uni-directional, unwoven fiberglass with epoxy resin.
The free-flexing, internal design glass ferrules give the rod the appearance and feel of a one piece rod (spigot ferrule). Ceramic stripper.
Guides wrapped with dark brown thread.  Weighs 4 oz.
Made in the USA. 
Scotchply uni-directional  fibreglass sections are strait.
Machined anodized aluminium down-locking reel seat.
High quality cigar shaped cork grip.
Comes with rod sock. (not original)
All wraps, ferrules, guides, reel seat and cork are in excellent condition. There is one blemish on the rod shown in the pictures.
I have lawn cast this rod with Legacy WF 8wt and WOW they don't make rods like this anymore!

Fished or collected this rod will not disappoint!