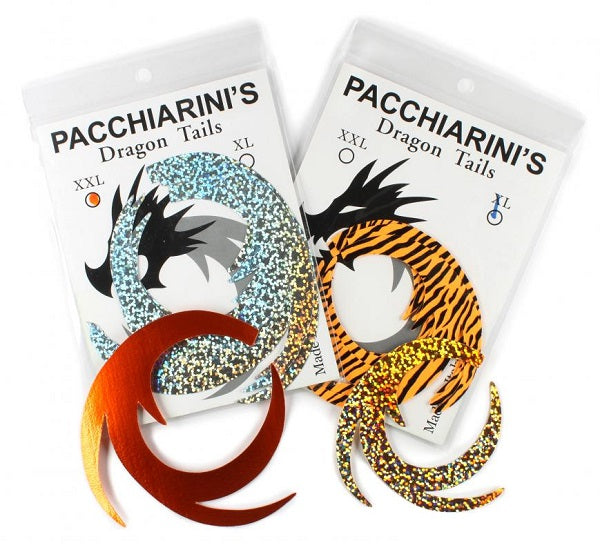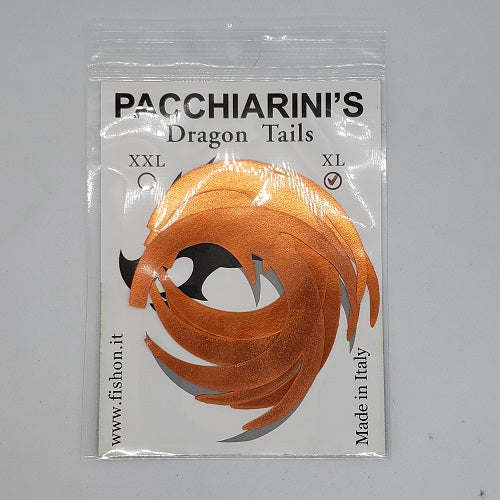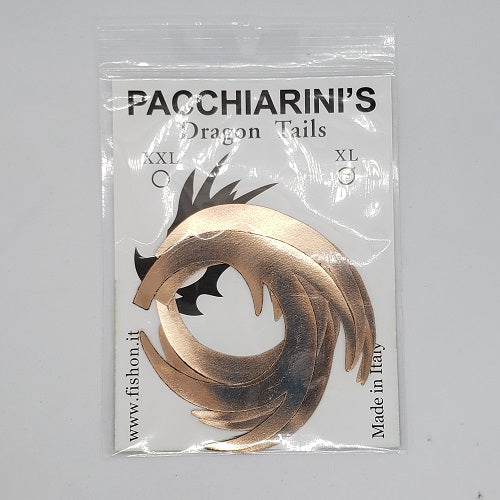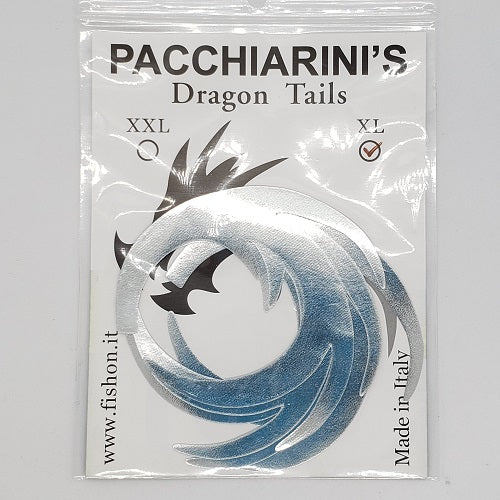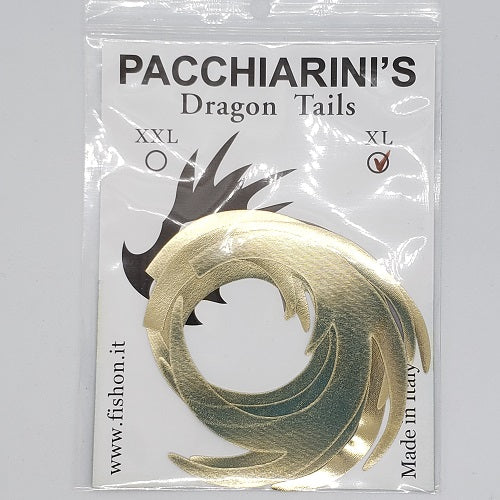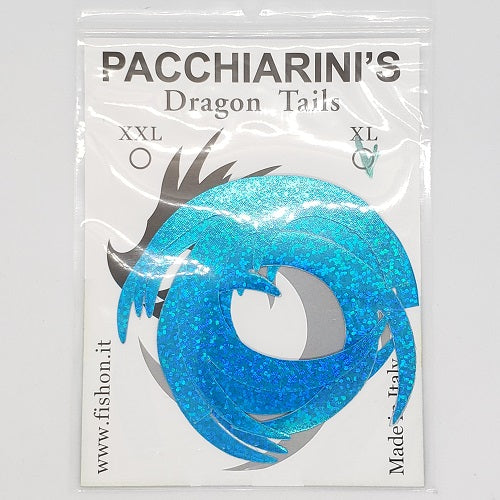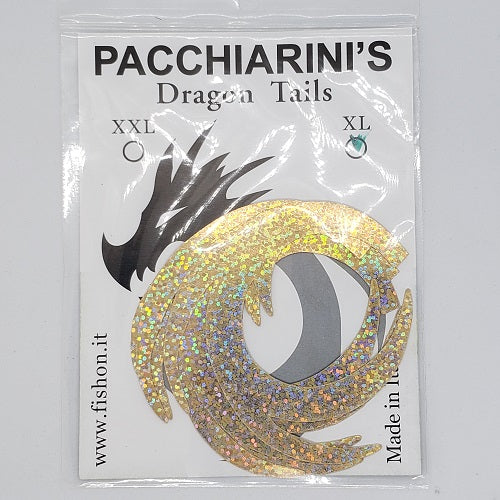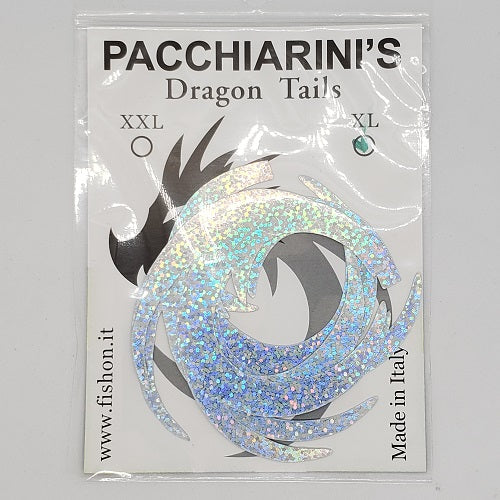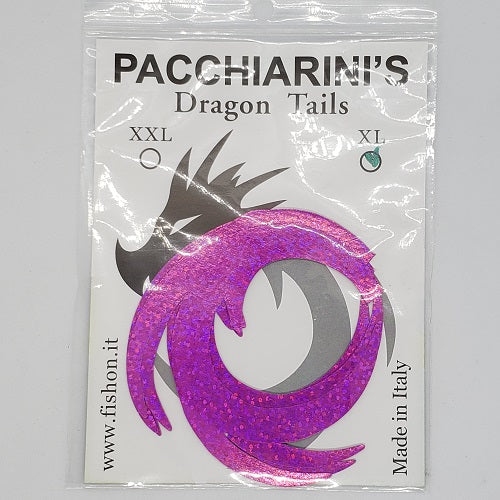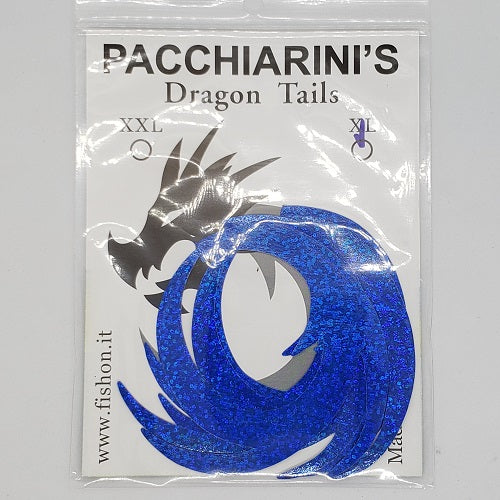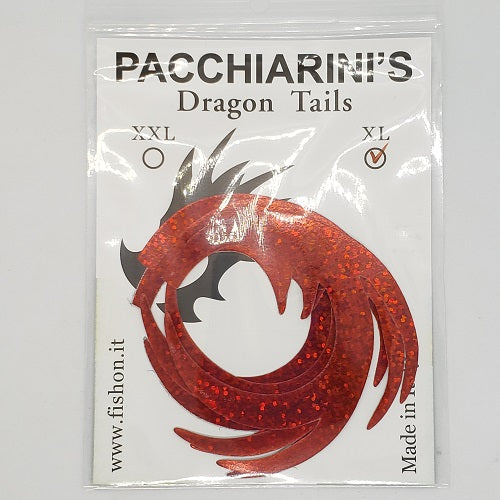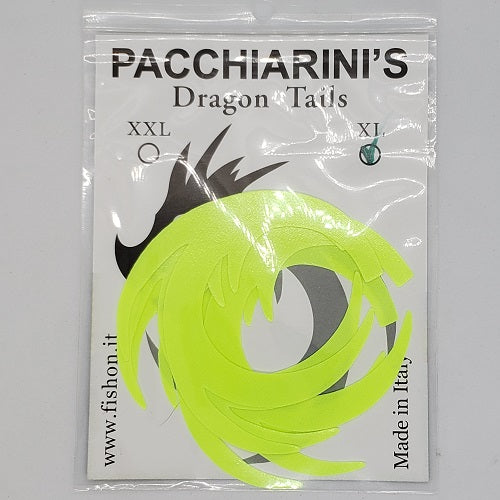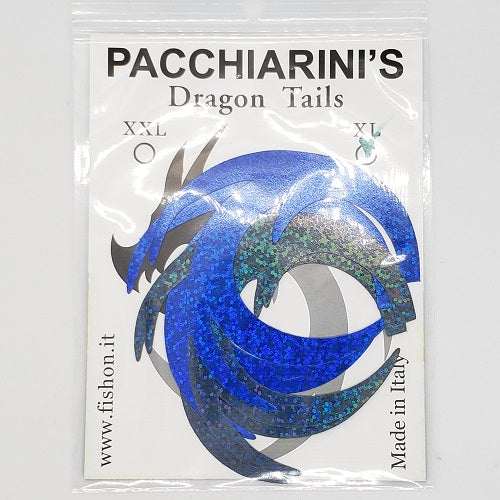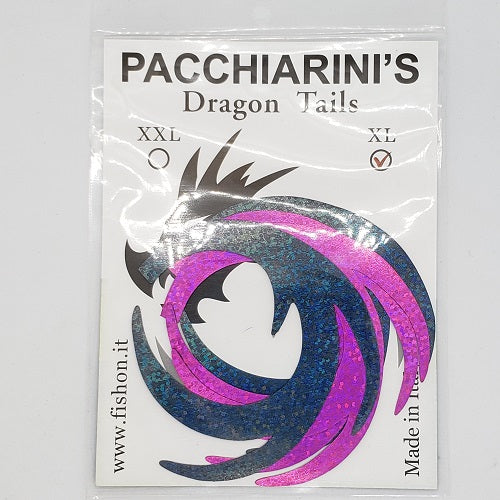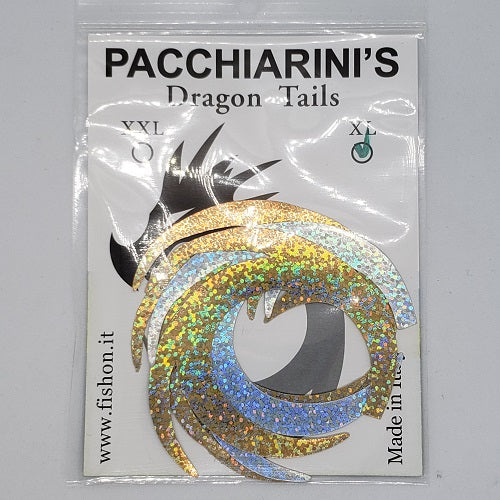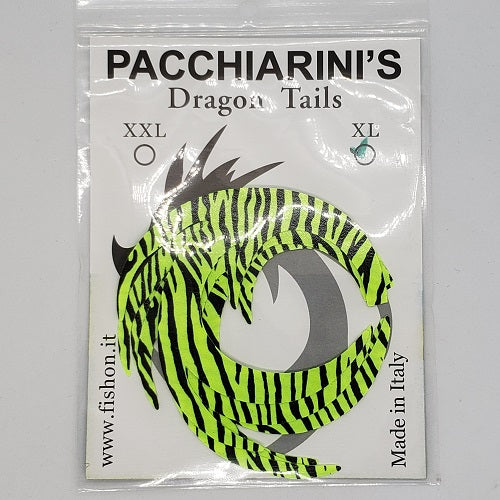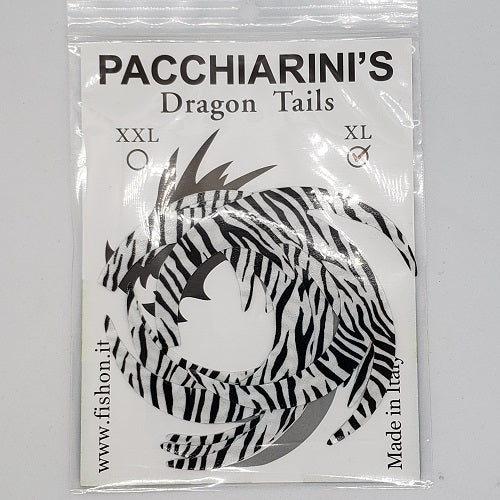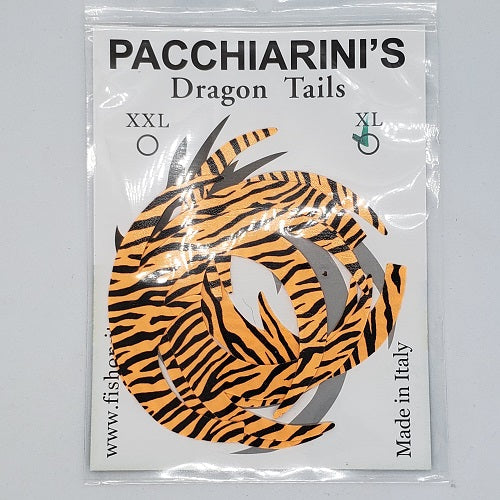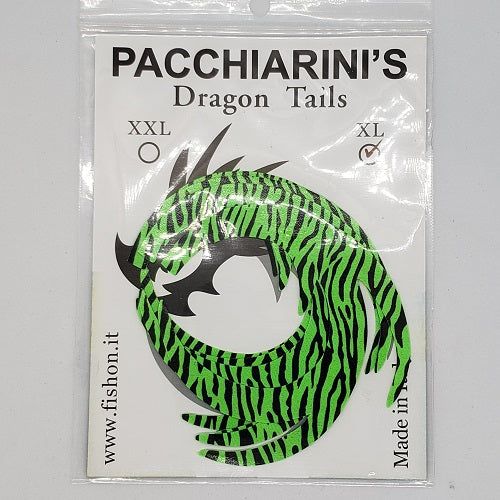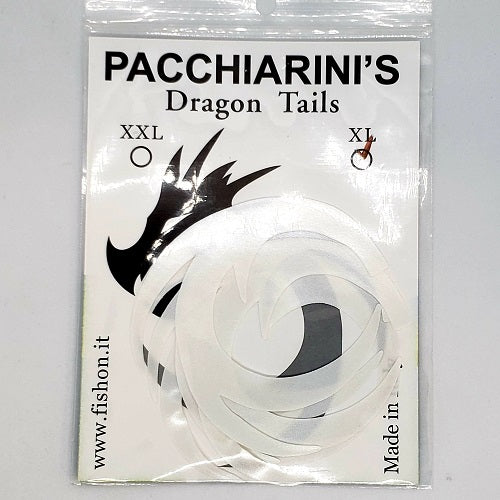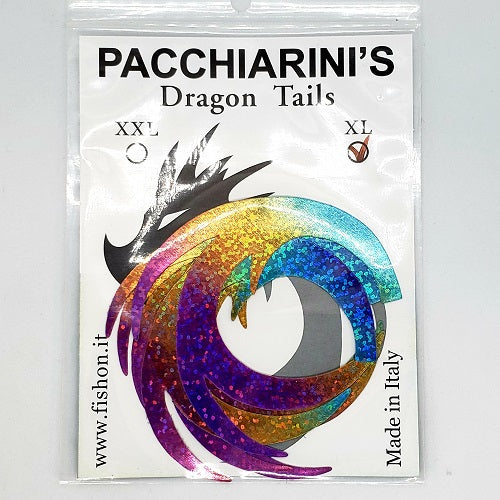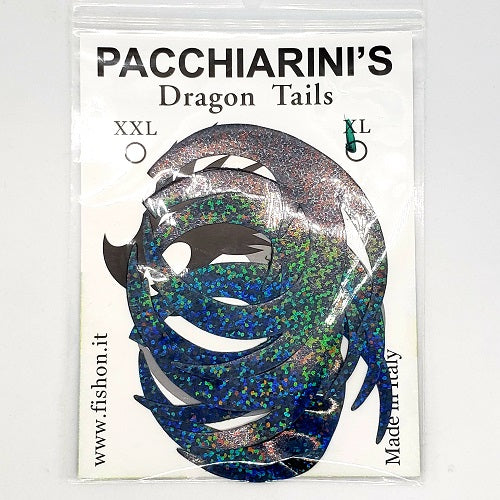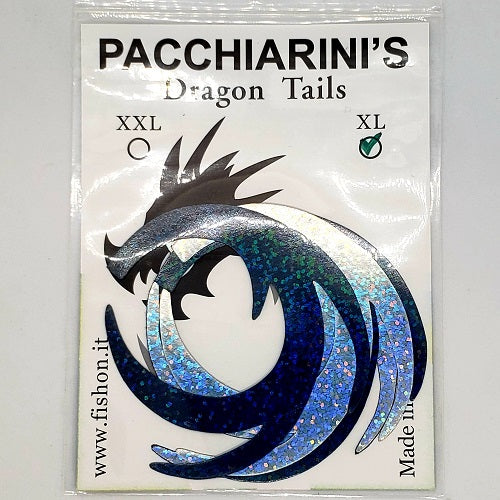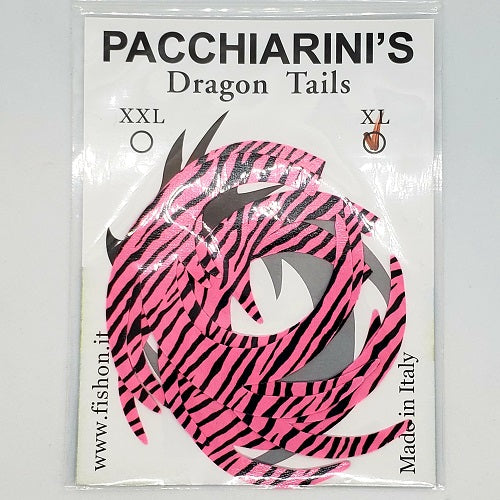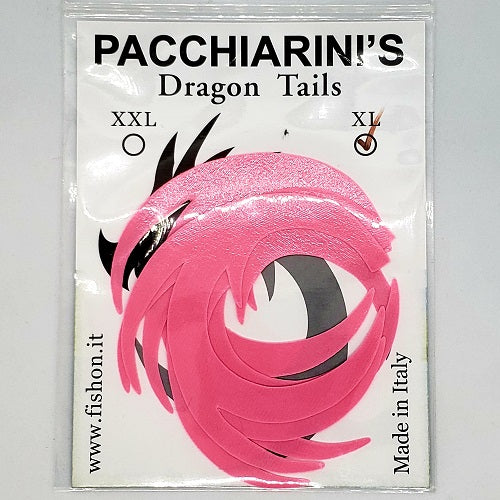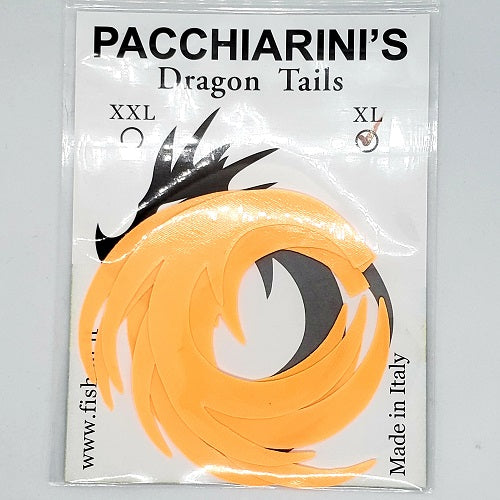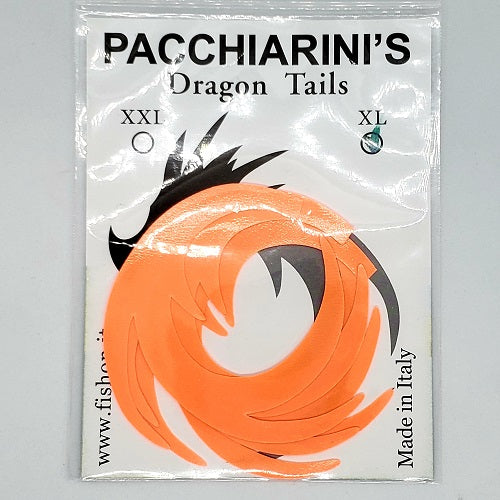 The new Dragon tails are the latest addition to the wiggle tail series made by Paolo Pacchiarini. 

The dragon tails are an ideal choice for situations that require slower retrieves since they maintain their enticing action even at the slightest twitch. As for the traditional wiggle tails the vibration from the tail stimulates the lateral line of the fish even during dark or muddy water conditions, and the flash from the tail mimics the scales of a fleeing baitfish and provides a visual cue. 
The tails can be directly tied to the hook but benefit from being attached using an open snap (tied on hook) closed snap (tied on tail) combo, which together allows for quick changes to a different coloured tail if the situation dictates. 

The XL wiggle tail is a great choice for pike flies.
4 tails per package