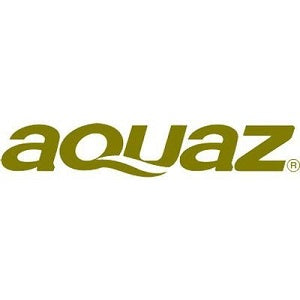 The Greatest Fly-Fishing Wading Gear You Need!
Let's talk about wading gear! Choosing waders and a wading jacket is a choice every fly fisherman, or woman, must make. There are so many to choose from out there. From hip waders and chest waders to how many layers do you need? I had to make that same decision when it came time for me to buy my wading gear. At that time, I did not have access to the amazing waders and jacket I have now, so I had to go to a local shop and just buy any pair they had. Unfortunately, I did not get the best advice from where I went and ended up buying waders that did not fit me right and it was an uncomfortable season. Thankfully, the following year I was introduced to Aquaz.
Aquaz is an amazing company that makes great quality waders and wading jackets. I personally now own two pairs of Aquaz waders, one for Summer and one for Winter, as well as two of their wading jackets. For Summer fishing, I wear the Trinity Waist Waders. These waders have 4 layers from the knee up and 5 layers from the knee down, keeping you cool where you need it during those hot Summer days while still keeping you warm in the cold water. The two pockets in the front are waterproof to store some essentials. For Winter, I wear the Dry Zip waders. These new waders have 4 thick layers all the way through keeping you warm all around in the Winter. The front zip makes them easy to put on and take off. These waders also have pockets in the front, as well as two hand warmer pockets. Both pairs of waders have an easy clip wading belt keeping them secure while fishing. The biggest thing that makes these waders my favourite is the stocking boots. One of the most uncomfortable feelings is your boot sock being way too big taking up a lot of space in your wading boots, or being too small and suffocating your feet. Aquaz stocking boots fit perfectly making my wading experience a comfortable one.
Just like my fishing bag, these waders have been through it all! From falling to crawling on the ground to hopping over logs, these waders have kept together with no holes or scratches. Along with their amazing quality waders is their Trinity Wading Jacket. I wear the wading jacket in the Winter, and it keeps me very warm on those cold days on the river. This jacket has never-ending pockets so even if you did not bring your bag there is a place for everything. The main pockets are insulated to put your hands when they get cold, and the chest pockets have places to put flies, nippers, and anything else you might need. It even has pockets on the back of the jacket! I will always be thankful I found my Aquaz wading gear. Next time you are looking for waders or a wading jacket, make sure to check out the multiple styles Aquaz offers, you will not be disappointed!